Quickly & effectively stabilize your sinking, settling concrete
Leveling concrete is really quite simple… as long as you have the right equipment. Concrete Leveling Solutions has the latest technology in concrete leveling tools. As the picture shows, we will drill small 5/8 inch diameter holes into the concrete slab that needs to be raised. We then run a hose from our custom polyjacking truck to the affected concrete slab. Polyurethane is then injected through the holes to fill any voids underneath, which raises the concrete.
What are Benefits of Polyjacking?
Following are a few of the many benefits in using polyjacking:
Prevents recurring settlement

Long-term solution

Polyurethane foam expands and fills in voids and gaps

Polyurethane foam is moisture resistant, therefore it will not break down and wash away

Polyurethane foam creates its own hydraulic lift so we can control the lifting process precisely to within 10/1000th of an inch

Polyurethane has a fast curing time concrete can be used 15 minutes after injection

Polyurethane's compressive strength provides a solid and dense product to permanently support the concrete

Polyurethane seals the underside of concrete pavement eliminating water penetration and erosion issues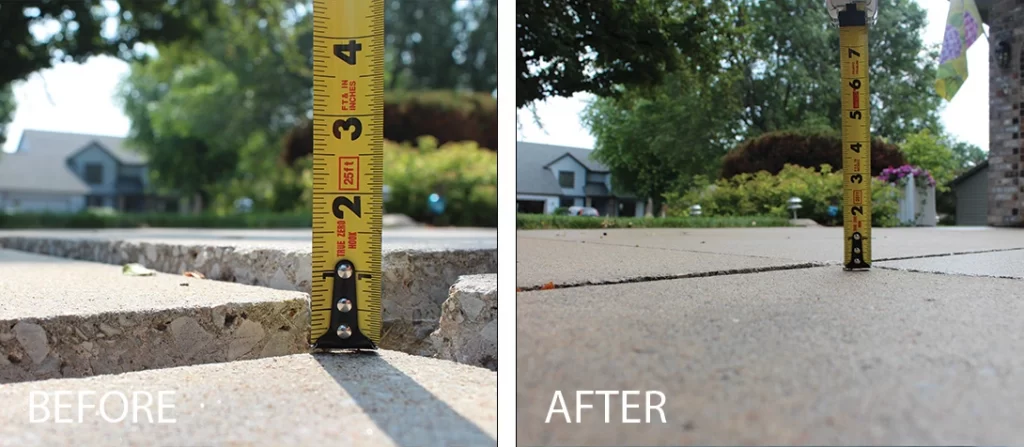 Minneapolis–Saint Paul is a metropolitan area in the Upper Midwestern United States centered around the confluence of the Mississippi, Minnesota and St. Croix rivers in the U.S. state of Minnesota. It is commonly known as the Twin Cities after the area's two largest cities, Minneapolis and Saint Paul.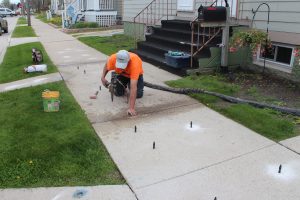 Concrete Settlement Concrete settlement is a common issue that occurs...
Read More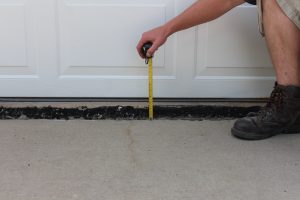 Concrete Leveling Are you dealing with uneven concrete around your...
Read More