What Is Polyurethane Foam Jacking?
Foam jacking, also known as "polyfoam" or "polyjacking," is a modern version of mudjacking that levels concrete slabs in a less invasive way. High-density polyurethane foam is injected into ⅝" holes that expand to lift and level the sunken concrete. Polyfoam is stronger and longer-lasting than traditional mudjacking.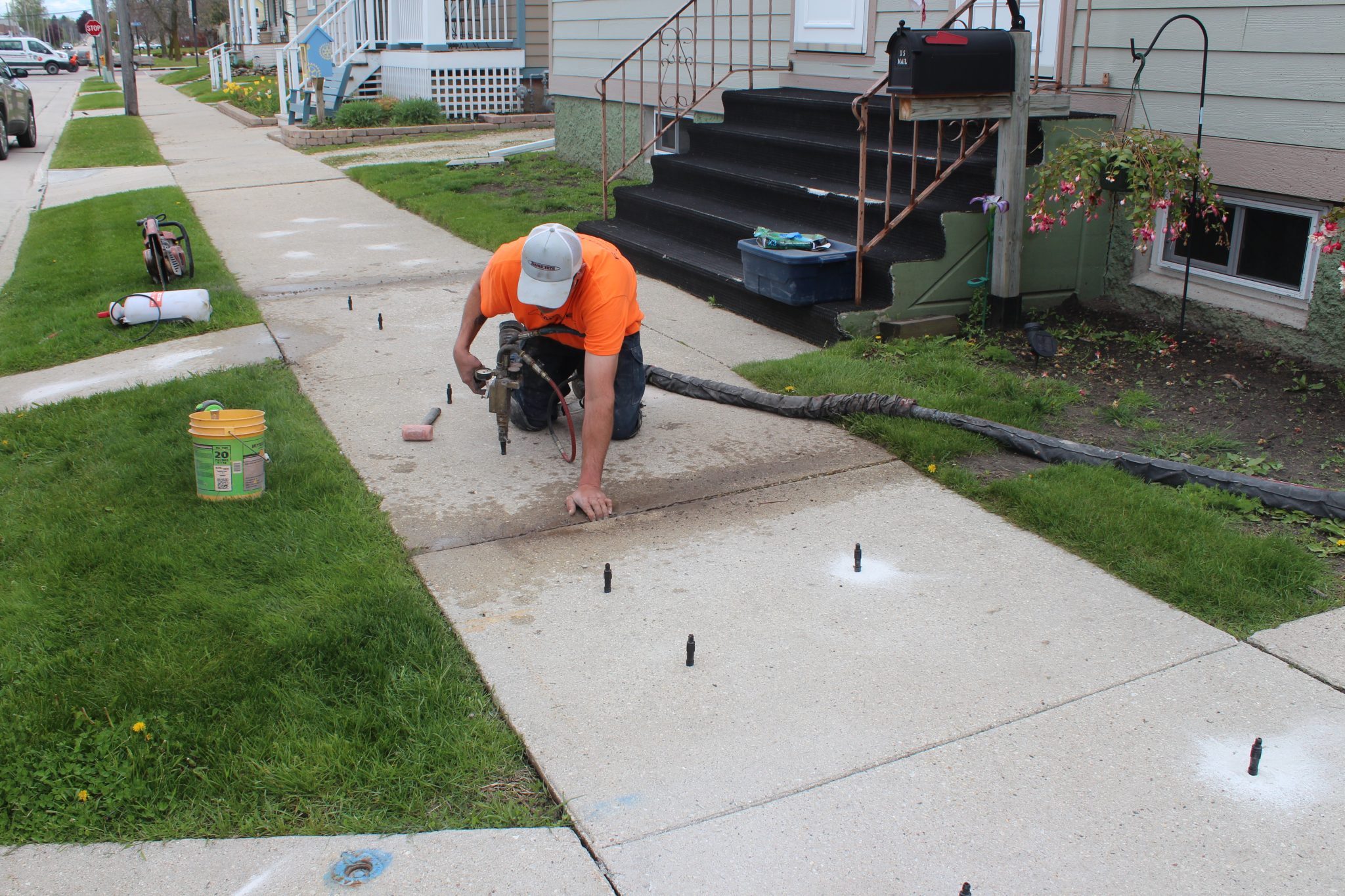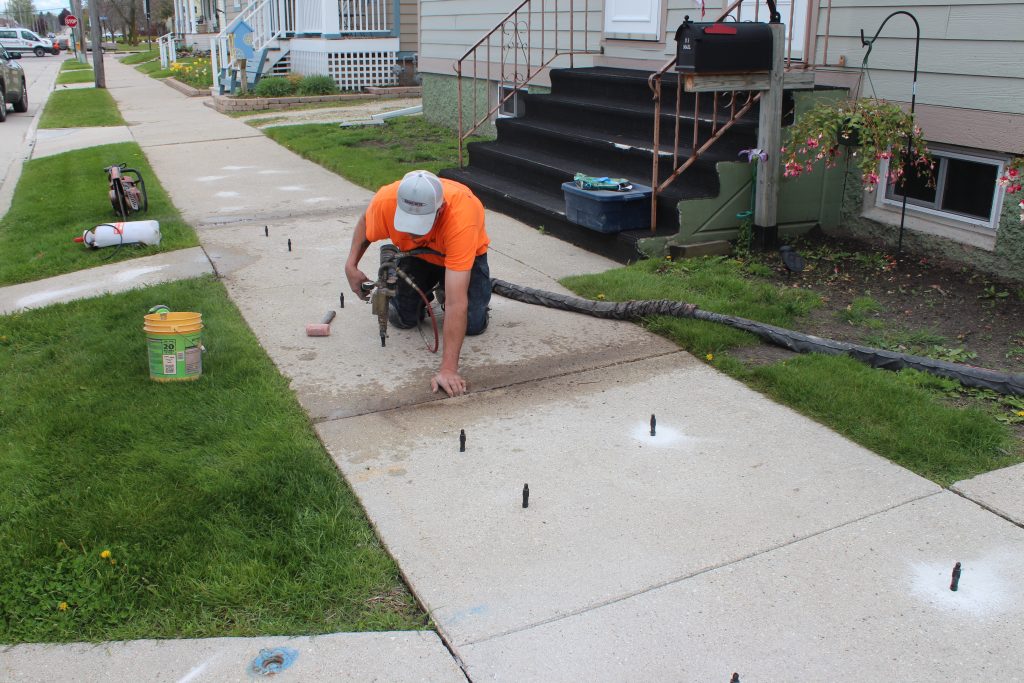 Concrete leveling foam cures in 30 minutes, is mold and water-resistant, is not subject to erosion, and provides 6,000 to 14,000 lbs. per square foot of support.
Injecting specialized foam through points below a slab to stabilize and increase the load bearing capacity of failing subgrades. Often done in conjunction with standard Foamjection to stabilize subgrade and lift slabs.
Applications:
Seawall Repair
Soil Stabilization
Void Filing
Commercial/Residential
Benefits of Deep Foamjection:
• An upgrade to sub-surface concrete lifting – Repair unstable soils
• Installing a stronger foundation to support slabs and structures that settled
• Foam follows the path of least resistance and will fill weak areas
• Fills fissures and ground voids
• Fills voids holding water & displaces collected water
• Increase load bearing capacity of subgrade
• Permanent repair, foam never changes shape or
absorbs ground water
• Foam soaks into the weak soils and then expands, binding the soil and making it solid
• Does not leach chemicals into the ground

Foamjection foams are environmentally friendly, consisting of 39-49% renewable and recycled materials.